I'm a big fan of long exposure photographs and this has to be one of my favorite. I've never tried my hands on night sky photography before but when I came across this picture of supposedly shooting star I had to share it, but later discovered it was an image of a NASA Space Shuttle by photographer James Vernacotola.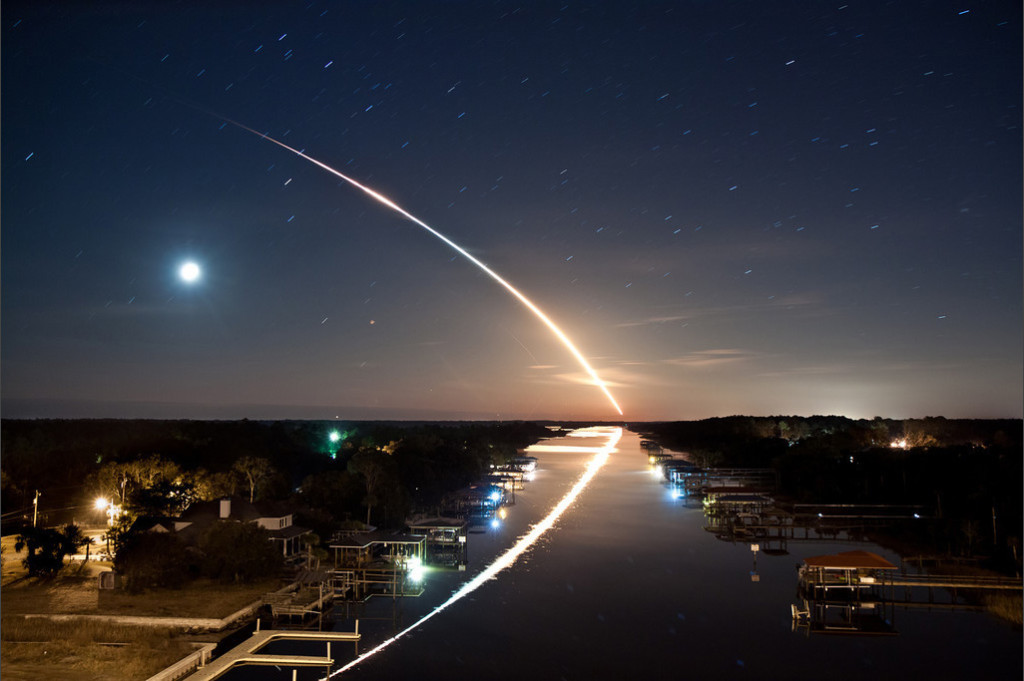 It was captured back in 2010, Space Shuttle Endeavor launch from the Intracoastal Waterway Bridge in Ponte Vedra, Florida; about 115 miles from the launch pad. This launch was extra special because it was NASA's last scheduled night launch of the space shuttle program.
The brilliance of the moment and location of the photo is without a doubt captivating and unique. It was featured in the June/July 2010 issue of Air & Space/ Smithsonian and as an honorable mention in the 2011 National Geographic Photo Contest.