We're proud to host our very first Leadership Lounge event this Saturday, it'll entail a series of inspiring stories from leaders and entrepreneurs. They'll share their moment of failures, success and aim in life. We hope to educate and inspire the next generation of entrepreneurs without a catch or upselling.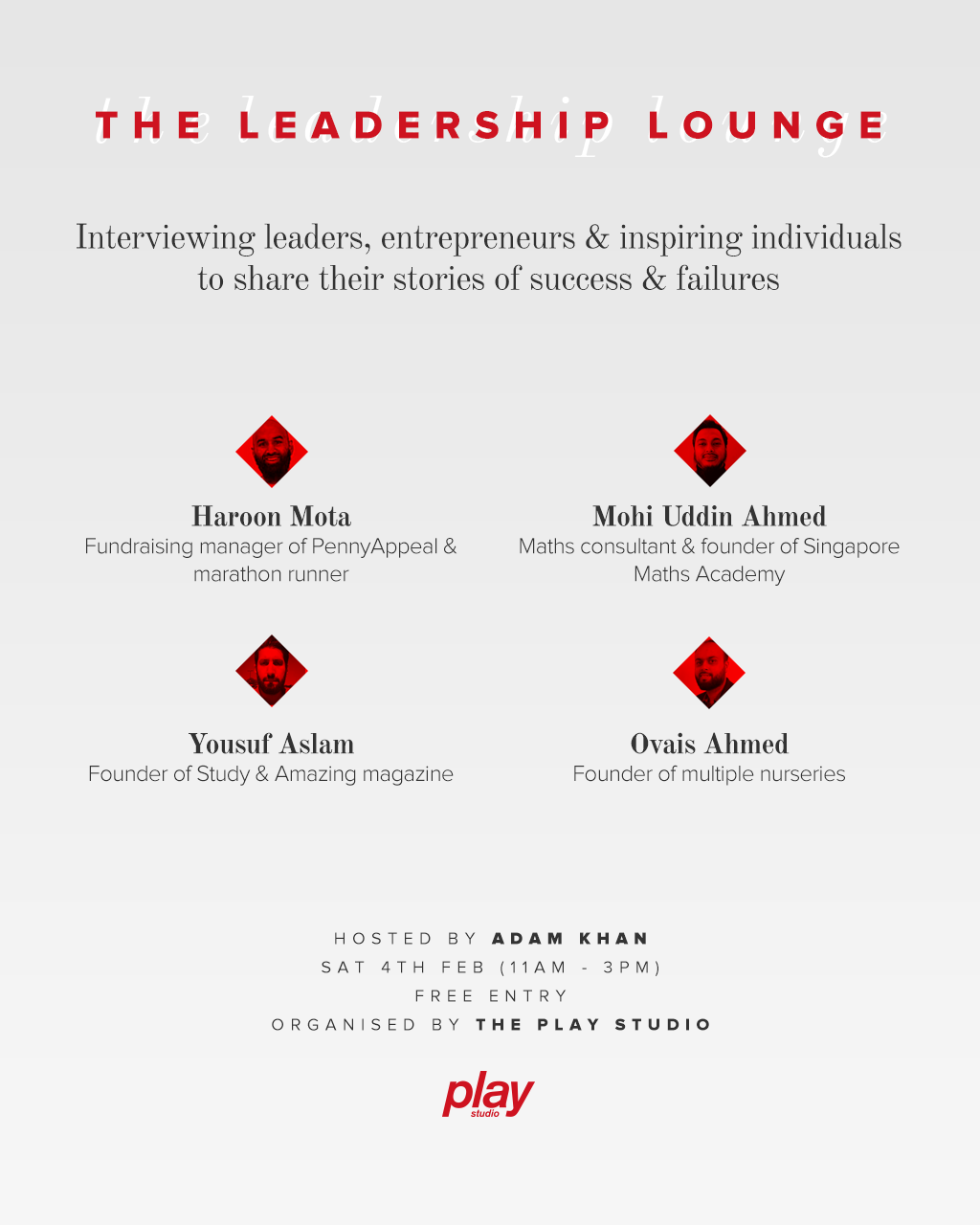 We'll be joined by 4 very special individuals:
Haroon Mota
Fundraising manager of PennyAppeal, also known as the marathon man
Mohi Uddin Ahmed
Maths consultant and founder of Singapore Maths Academy
Yousuf Aslam
Founder of Study and Amazing magazine
Ovais Ahmed
Founder of multiple successful nurseries but many failures on the way
We're hoping to make this a monthly event and everyone is welcomed to attend, please join exclusive our Facebook Group to keep updated and to catch up on all episodes.