We had the opportunity to work with the brilliant team at Hunafaa Travel to create their Hajj guidebook and leaflets. Hunafaa Travel is an innovative and established Hajj and Umrah travel agent who stand with the primary aim of providing a spiritually rewarding pilgrimage, combined with a luxurious environment so the pilgrims can enjoy a hassle-free and enlightening experience.
Hajj guidebook
This beautifully designed Hajj guidebook was given to each pilgrim prior to their travel, its packed with essential and useful information.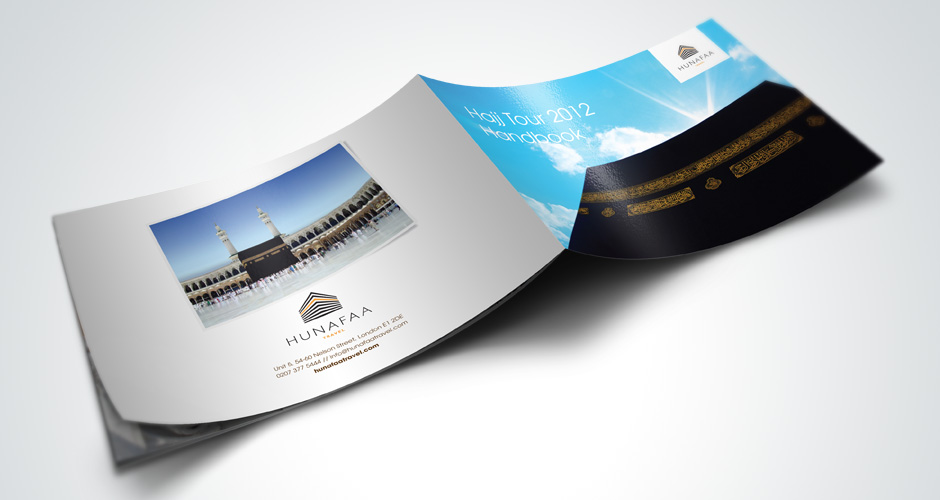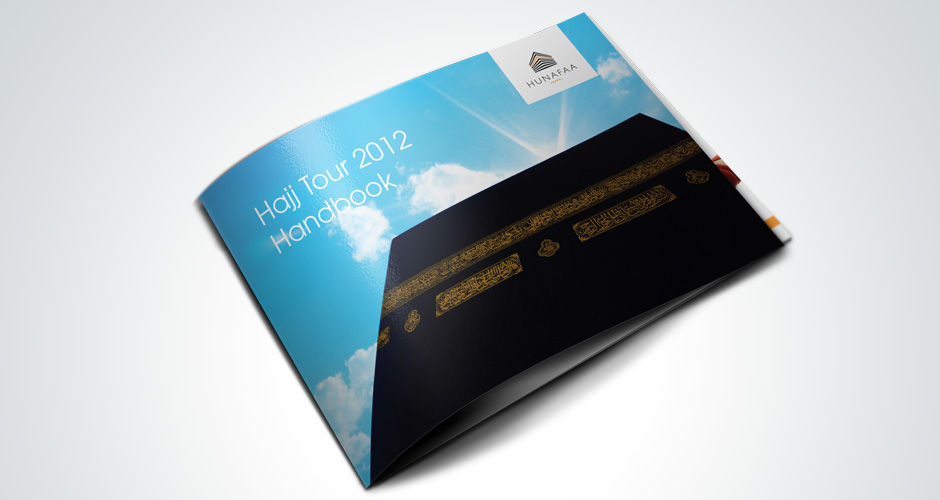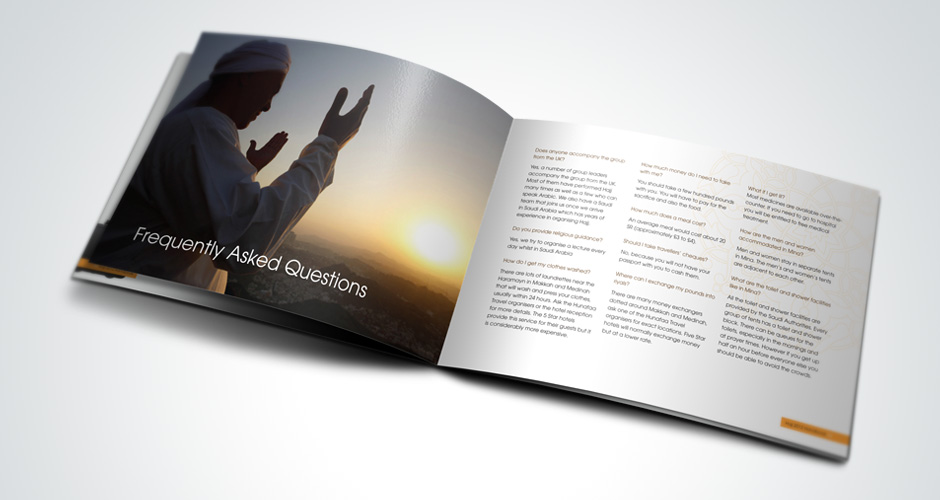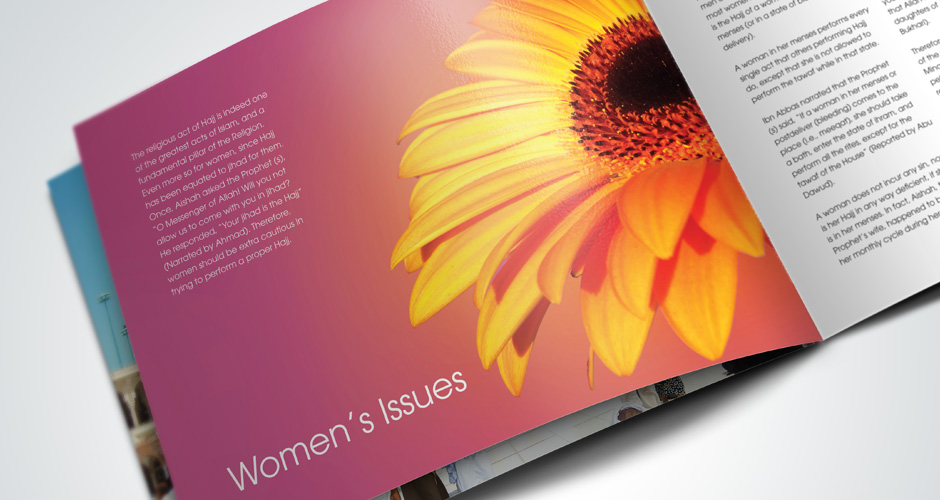 Leaflet
The 4 panel folded leaflet was distributed all around major cities in the UK with large Muslim populations.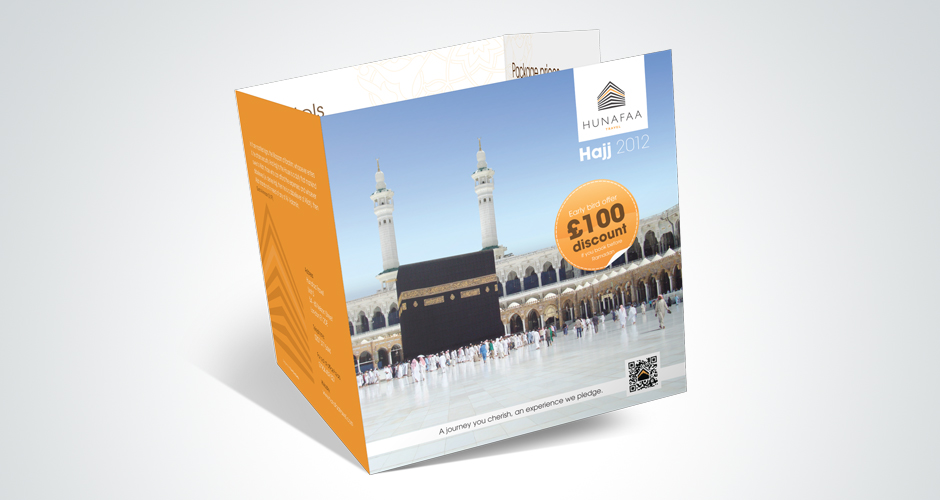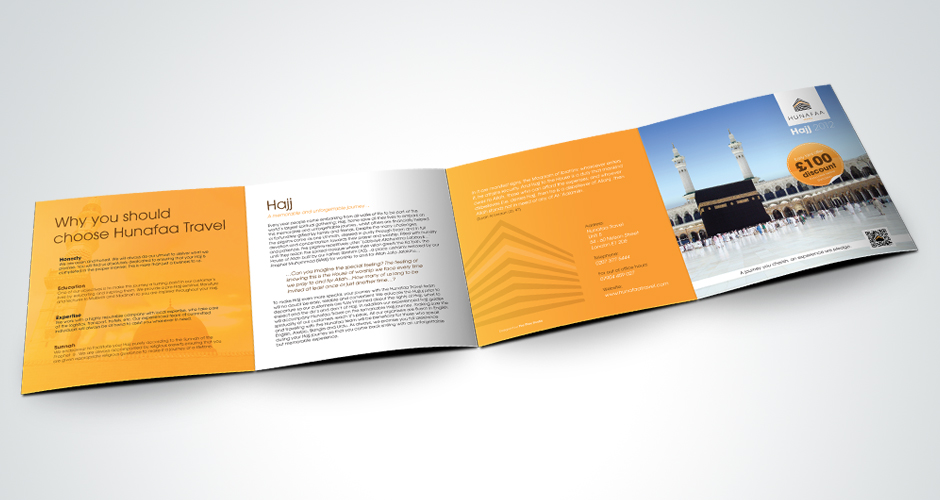 Advertising banner
Large advertising banners were used to publicise the brand at prominent Muslim locations, such as masjids.