Facebook introduced a new logo yesterday after 10 years of using the original and no one was made aware of the change. The iconic "F" hasn't changed but all the other letters has been replaced. It was designed in collaboration by Facebook's in-house design team and Eric Olson of Process Type Foundry.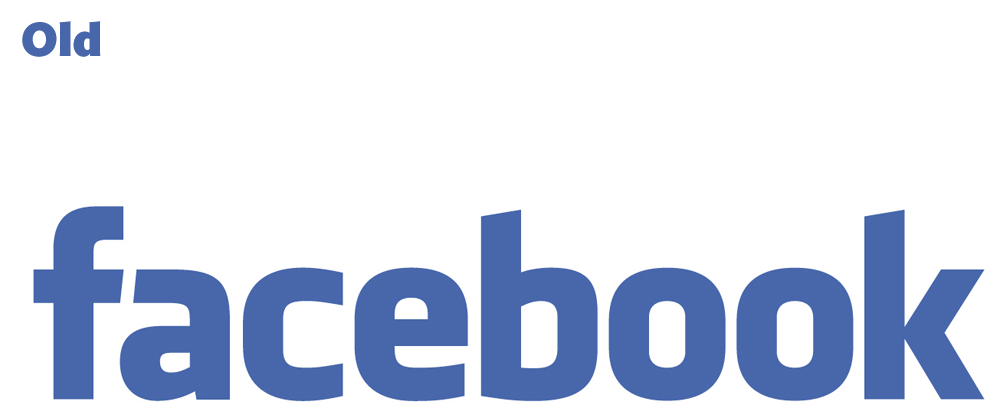 It's supposed to "feel more friendly and approachable," according to Facebook's creative director Josh Higgins.
The original and iconic logo was designed in 2005 by Joe Kral and Cuban Council using Process Type Foundry's Klavika. I personally think they shouldn't have made the change, it was necessary given the familiarity it had. It's too generic for my liking.
Here's some comments I've came across:
"Their first logo was better. It had character, a uniqueness to it. I really took a liking to that "a", too." – ctlupfer
"Looks a bit like someone opened up the original logo file without the right font on their system." – cmg
"It's about as good as the revamped Kodak logo." – Mr. B
Yikes, the new Facebook logo looks like hot diarrhea. How did that get the green light? #Typography

— Ant. (@disinfectant) July 1, 2015
You know how Facebook's logo is recognizable and has personality in its typography? What if it was, stay with me here, generic and flaccid?

— Ryan McLaughlin (@ryanmclaughlin) July 1, 2015
New facebook logo? The typography is almost totally devoid of personality. Yet another redesign opportunity missed. http://t.co/TYNMjFDyOF

— jamesmckay (@jamesmckay) July 2, 2015
So @facebook has a new #logo. I think it's better then the old one, a better 'rhythm'. #typography pic.twitter.com/HGbP1OGCnY

— Frits™ (@frederikkert) July 2, 2015